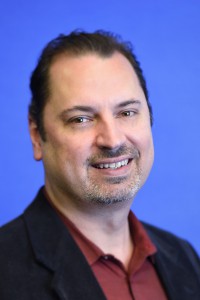 Rob Harder has been in radio pretty much his whole adult life…if you can consider him an adult.  Many have wondered.
He was born in Memphis and started his radio career after listening to Rick Dees on the radio there.  His first job in Memphis was playing great country music and dressing up as the station mascot, a possum.  He learned that people think a giant possum is creepy.
As it will do, radio took him to California, Alabama, Tennessee and finally to Florida where he discovered 70 degree days in January. Now he will not leave Florida.  "The United States is just too far north.  Everything north of the Georgia line looks like the Arctic Circle."
"I love Florida.  The natural landscape, the springs, the ocean?  What's not to love?" he adds.
After running the programming side of many stations, Rob gets to return to what he loves, being on the radio playing great Country music!  He's proud to be serving you at the home of the mighty Florida Gators every weekend.
Trust us, you won't have to listen very long to hear him talk about the weather.
Schedule
Sunday - 3:00 pm - 8:00 pm