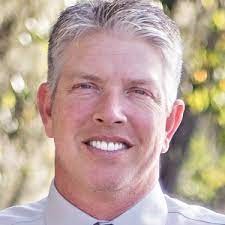 I have been blessed to be able to work at a radio station most of my career. It has taken me all over this amazing Country!
I have lived in five states including Florida, South Carolina, Ohio, Tennessee and Wisconsin. Florida by far being my favorite! This Country is an incredible place when you get to see all of it and all the people that make each state, city and town unique.  I cannot wait to find all the hidden things to do with the family in Gainesville even If I will never understand how the streets work!
---
About Me
Self-proclaimed YouTube DIY expert. There is a video to fix everything!
You will find me on a golf course most weekends.
I cannot fish or hunt — I have tried.
Two kids under 7 at home — that's the rest of my free time.
---
You can hear me every day from 3 p.m. to 7 p.m. on The Gator. I cannot wait to hear from you!
Facebook: @tommybodean
Email: tommybodean@wruf.com
Studio: 352-294-1037
Schedule
Monday - 3:00 pm - 7:00 pm
Tuesday - 3:00 pm - 7:00 pm
Wednesday - 3:00 pm - 7:00 pm
Thursday - 3:00 pm - 7:00 pm
Friday - 3:00 pm - 7:00 pm