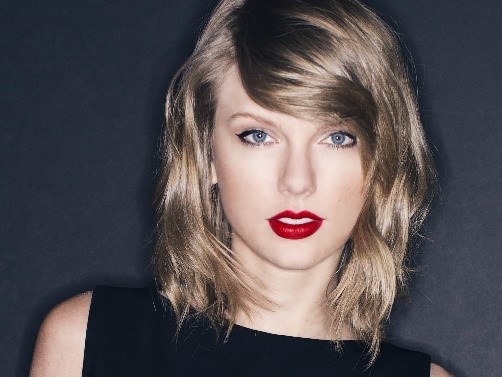 I am very excited to do this week's blog on Taylor Swift. She is absolutely one of my favorite artists and although she has mainly been doing mainstream music these days, she has country roots and a new country song entitled "Betty".
A little backstory on Taylor Swift and her drive in which she did not take no for an answer. Determined to make her dreams come true. Her family relocated to Nashville in 2004 when Taylor was just 14 years old. At the Bluebird Café in Nashville, she caught the attention of Scott Bruschetta of Big Machine Records. I have been to the Bluebird Café. They have amateur Sundays where new talent can go and show off their skills. Other nights they have well known song writers from all genres playing their tunes and sharing the stories behind the music. It is so interesting to meet the song writer behind many years of music's top hits. Now, I have mentioned Scott before as he is also represents Rascal Flatts and Florida Georgia Line. She caught his eye. Swift was the youngest to be signed to a label at just 15 years old. Other record labels thought Scott was making a mistake signing her and they received some ridicule but who is laughing now? In 2006 she released her debut album which was the longest charted album in the 2000's on the Billboard 200. Its third single, "Our Song", made her the youngest person to single-handedly write and perform a number-one song on the Billboard Country Airplay chart. Swift's breakthrough second studio album, Fearless (2008), won four Grammy Awards, including Album of the Year, and has been certified Diamond by the Recording Industry Association of America. It yielded the Billboard Hot 100 top-five singles "Love Story" and "You Belong with Me".
My Taylor experience includes taking my teenage daughter to one of her shows and I was blown away by how multi-talented she is. I became a lifelong fan that day. Not only does she play the piano, guitar, harmonica, banjo but you may not know this but she plays the harp as well. What I loved most about the show was how she did the second part of her show in the back of the stadium giving those of us in faraway seats a first row experience.
Now, I could go on and on about her many accolades in her amazing career but what I am excited about is her new country song (it's been a few years since a new country song came our way) This song is off her new album entitled "Folklore" which just won the number one spot making this her 7th number one album on the Billboard 200 chart. The song is entitled "Betty" give it a listen here:
Check her out on Netflix as well. She has a few of her concerts available and they are amazing. So glad to have a new Taylor song back on Country Radio.