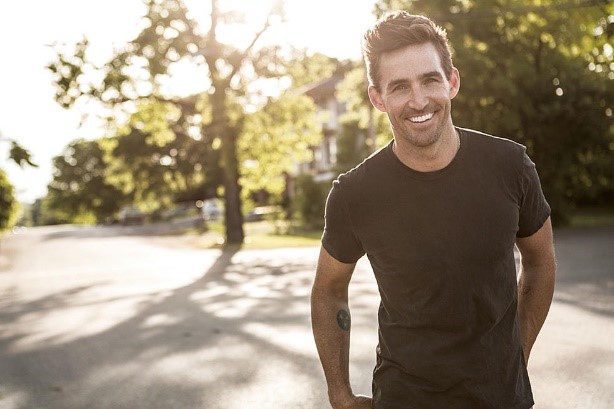 Becky D's Nashville Blog-Jake Owen
This week's blog is about Jake Owen. Yes, I have a back story. The year was 2011. I was a promoter at THE Country Western Night Club in Florida, The Round Up. Barefoot Blue Jean Night just hit number 1 when Jake came to perform. It was PACKED! Since Jake was back in Florida, as he was born in Winter Haven (just 3 hours from the venue), his family joined. One in particular was his TWIN brother. Yes, Jake has a twin brother, Jarrod Owen. They are not identical twins but twins non-the-less. Total opposites too. Jake is outgoing and a great performer and his brother is a little shy and does not sing.
Jake brought Jarrod up on stage that night to sing with him. I think my favorite memory of the night was watching Jake with his then Fiancé, Lacy Buchanan. Before he went on stage, the prayed together. They were so sweet. I was so sad to hear of their divorce because if you got to see the two together, they were so in love.  She is featured in his Barefoot Blue Jean Night video: https://youtu.be/aRh-vBOS-dU Still my favorite all time song. I got to meet Jake after the show and he is a total sweetheart and loves to have fun.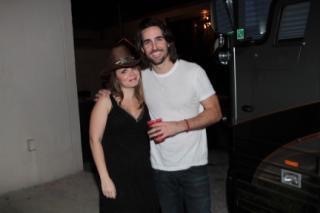 What is Jake up to these days? What isn't he doing?
Spending time with family. He recently posted a video of his daughter Pearl and himself belting it out together. Too Cute. https://www.instagram.com/tv/CBqb1ILF3Tp/?utm_source=ig_embed In April he welcomed to the world his second daughter, Paris with his girlfriend, Ericka.
A Podcast called Good Company: Listen in as he is so much fun. https://www.iheart.com/podcast/834-good-company-with-jake-owe-28671523/
And now a movie? Get this….he is also dabbling in acting. He is currently featured in a movie called The Friend being filmed in Alabama and stars Dakota Johnson and Casey Affleck. Looking forward to seeing his acting skills. He says about this adventure: "I have always been intrigued by challenging myself to do things I am not necessarily comfortable with. No one hired me for this because they saw me act in a film before. I think they're putting faith in me that I can do this, and that gives me some energy."