Becky D's Nashville Blog
This week in Country: I decided to make this one about one of my all-time favorite music artists who is largely to blame for making me a huge Country Fan and the man who gave me the name Becky D. This week's blog is about Phil Vassar. Country Music's "Piano Man" and one of the best people I know.
See, prior to becoming a performer, in the late 90's he wrote songs for many country artists who then took his songs to number 1 or close to it as well. Not many people know that about Phil.
This tale begins for me back in 2000. I loved his first number one hit that topped the charts that year which I am sure you all know and love, "Just Another Day in Paradise". His next was in 2004 when my personal all-time favorite song hit number one "In A Real Love" But as I already mentioned, these were NOT his first number one hits, my friends.
YUP, He wrote these hits too!
Tim McGraw: "My Next 30 Years" (written on Phil's 30th birthday) hit number one in 2000.
Tim McGraw: "For A Little While" Hit number two in 1998.
Jo Dee Messina: "Bye Bye" was her first number one hit in 1998.
Jo Dee Messina: "I'm Alright" hit number one next in 1998 and stayed on top for 3 weeks giving her now two back to back number one hits.
Collin Ray: "Little Red Rodeo" in 1998 topped at number five.
Alan Jackson: "Right on the Money" went number one in 1998.
Now, as a HUGE fan, I got to meet Phil a few times. The first time was in 2006 right here in Gainesville at the Alachua County Fairgrounds. He headlined a music festival here with Josh Turner and Brad Paisley. Look at my face in this photo….
I was SMITTEN!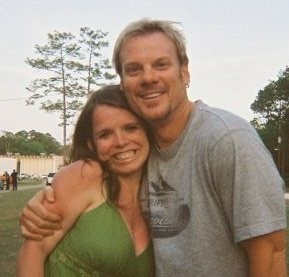 Now his Greatest Hits Volume 1 album became my go to during some hard times in my life in 2006. I played it so many times, I wore out the CD's (I've owned many copies). Due to this, I desired to meet him and thank him for having such a positive influence in my life.
In 2010 I decided to do just that. I traveled solo from Miami Florida just to see him live in Chicago, IL at Joe's Bar, a concert venue in downtown with the mission to perhaps get a chance to meet him again. I bought a VIP ticket knowing it would have potential for networking opportunities and perhaps a meet and greet. That was exactly what happened. I met the owners and I shared my love for Phil's music and that night, it wasn't a meet and greet it was an actual introduction. They were blown away that a little girl like me would fly all the way from Miami alone to a city she has never been to just to see her favorite artist of all time. I'll never forget that introduction. "Phil, this is Rebecca, she has quite a story, you need to meet her" Elated to finally meet and have a chance to chat, I thanked Phil for his music and went on and on about my favorite songs and he loved it. He actually asked to keep in touch and that started our now 10-year friendship. This photo is from that night and before good camera phones with flash.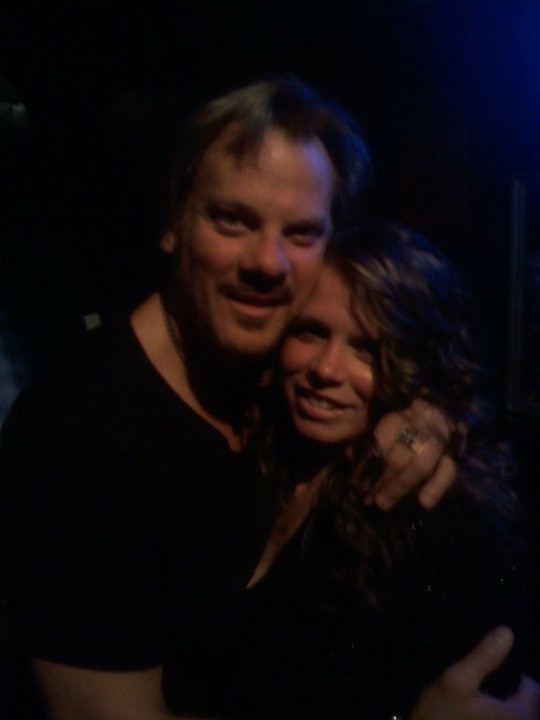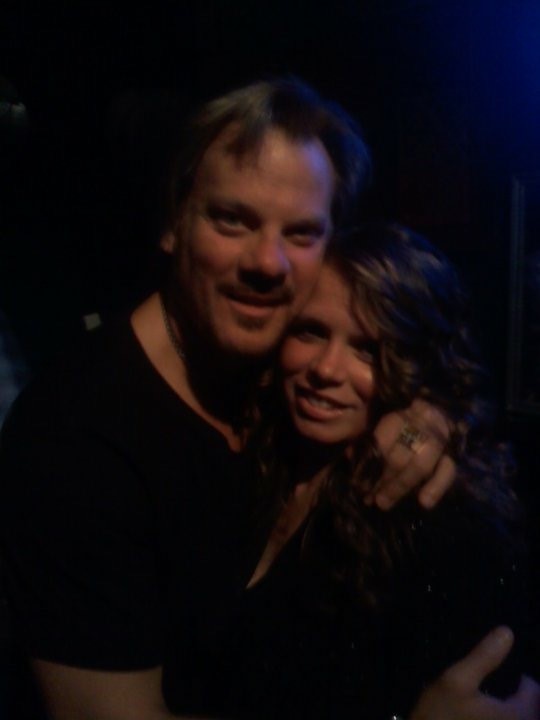 After that, I would frequent his shows and he was the most amazing gentleman. He would have me come back stage and hang out. Here is what I know about Phil. He is the sweetest most genuine man, devoted father of two girls, philanthropist, a man of his word, has seasonal allergies and loves the color red. He also has a bum knee caused by his time in college as a track star and now from jumping off pianos. He used to own a piano bar. Cool, huh? He loves Nashville but is originally from Virginia and he loves his mother. He is all about family. After meeting her one time, I can see why he is the way he is. She is the sweetest woman who is so proud of her son.
Here are a few other photos I have with him from over the years.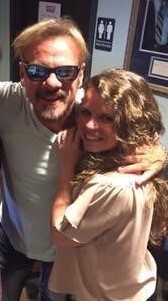 These days, Phil is keeping busy. Still touring, writing, and producing music. He has released a new album called "Stripped Down" and one of the tracks features his now adult daughter, Haley Vassar. That's right she's a singer like her dad. All grown up and beautiful. You may recall her first appearance in Phil's "American Child" video. Check out his new album here: https://www.philvassar.com/
He is also doing a show from his wine cellar called "Songs from the Cellar" stories and drinks. He hosts musical guests, athletic stars and wine enthusiasts. Check it out!