Join Amber Brooke Farms Williston for our 2nd Annual Strawberry Festival! This year Amber Brooke Farms Williston are going bigger with a two-weekend event full of strawberry-themed activities, treats, arts and crafts vendors, plus all of your favorite farm activities like our thrilling slide hill, jump pillows, Pumpkin Eater and more!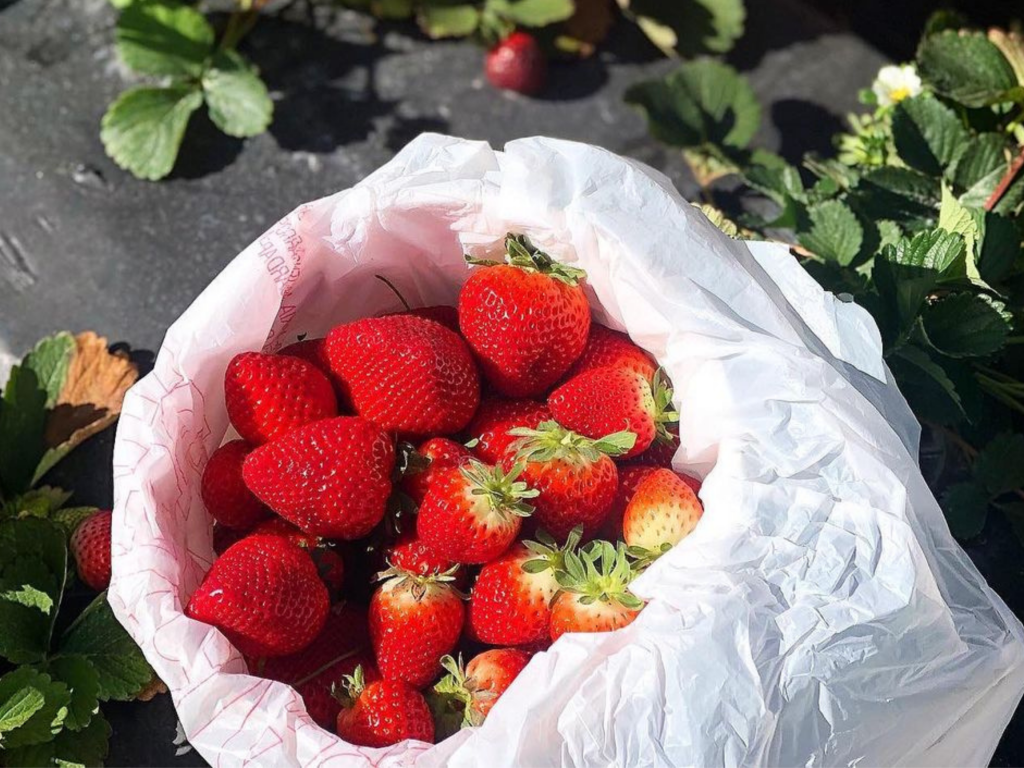 The festival will happen over two weekends—
Dates:
February 11th & 12th
February 18th & 19th
Festivities:
• Live Music
• Strawberry Mascot
• Face painting
• Food trucks
• Arts and crafts vendors
• Strawberry short cake eating contest
• Strawberry relay races
Included Activities:
• Strawberry picking
• Jump Pillows
• Sand Tire Pit and Diggers
• 2 Playgrounds
• Cow Train
• 16×16 Spiderweb
• Bubble Barn
• Gemstone mining(additional purchase required)
• Tug of war
• Slide Hill
• Large Yard Games and more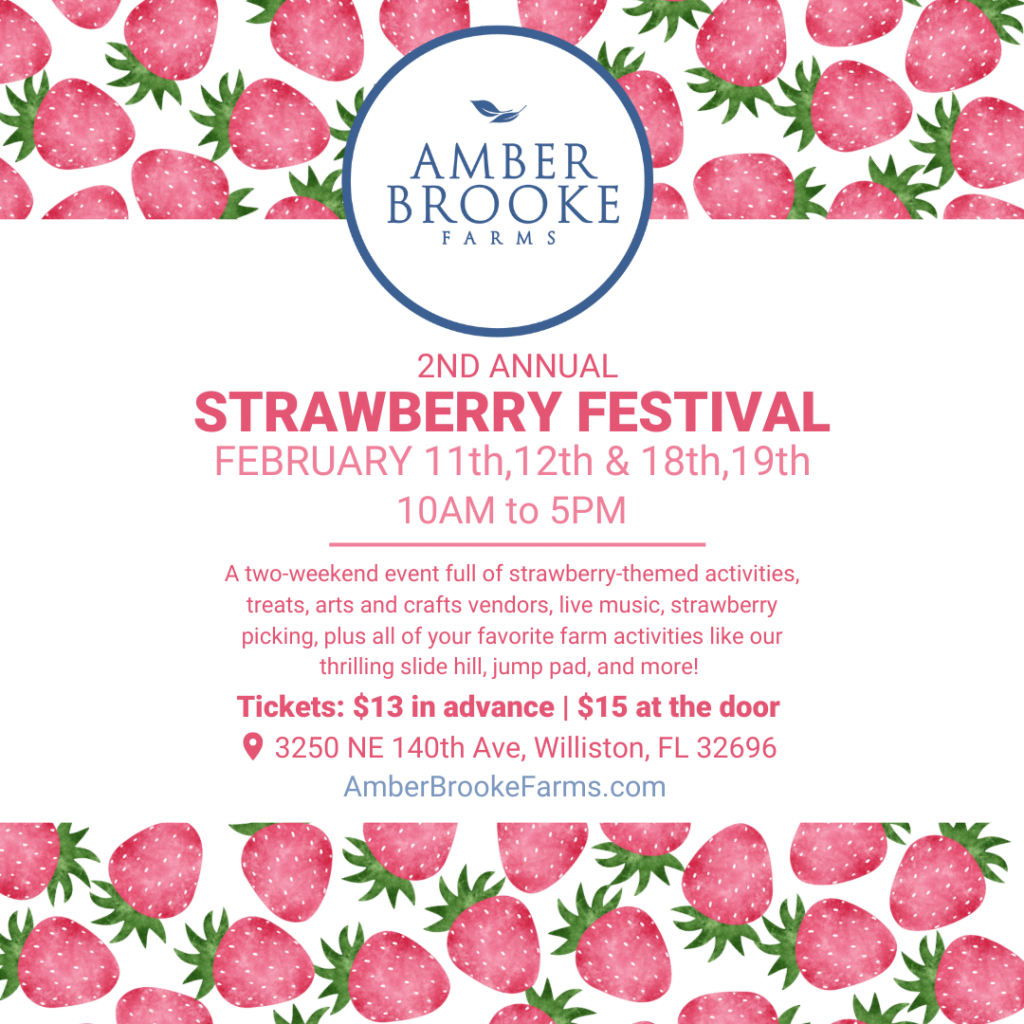 Sign up below for your chance to win a family 4-pack of tickets to enjoy a weekend full of strawberry themed activities at Amber Brooke Farms 2nd Annual Strawberry Festival!
Or get your tickets here: https://bit.ly/3WPVXXn
$13 in advance and $15 at the door
Admissions: Tickets are required for all guests 3 years old and older.